Teams:
Heavy Metal:
MOD
Iron Train
Chronin
Lady Cyburn
Giant Hadron
Necroplane;
Doom Train
Mourn
Night Fright & Leech
Sanguine & Draku
Supreme Zed
Blood Watch:
Ace of Wraiths
Blacksmith
Blood Rose
Moonchild
Ed Riding Hoodoo
[Zombie Wolf]
Independents:
Arquero
Bigfoot
Vector
Tekkna
Skyline
Jade Mask
We used King of the Hill rules.
Indies made a good early start by flooding the middle of the board with infiltrators.
Necroplane made moves with Night Fright and S. Zed into their flank to disrupt Arquero with Vector and Tekkna as support. Bigfoot bounced back in to help them out.
That left Skyline and Jade Mask as easy prey for Blood Watch. Ace of Wraiths was the spear point making his way onto a roof and then dropping down onto Jade Mask to AoE both Jade and Skyline. Skyline KO'd very quickly.
Heavy Metal uncharacteristically hid behind a building and spent most of it walking towards the fight rather than doing anything. (was one of the players first games and he was worried we'd gang up on his Giant Hadron).
Blood Watch teleported into the centre and proved hard to shift.
Game ended with a Blood Watch win after the Indies and Necroplane smacked each other about a bit on top of a Gas Station.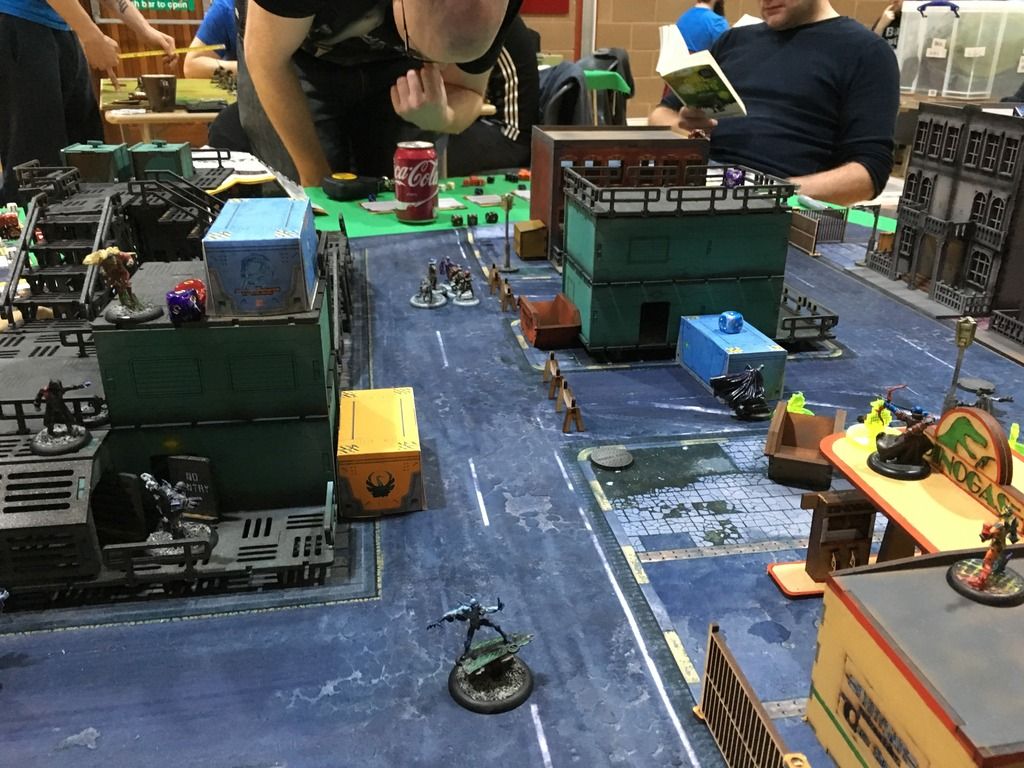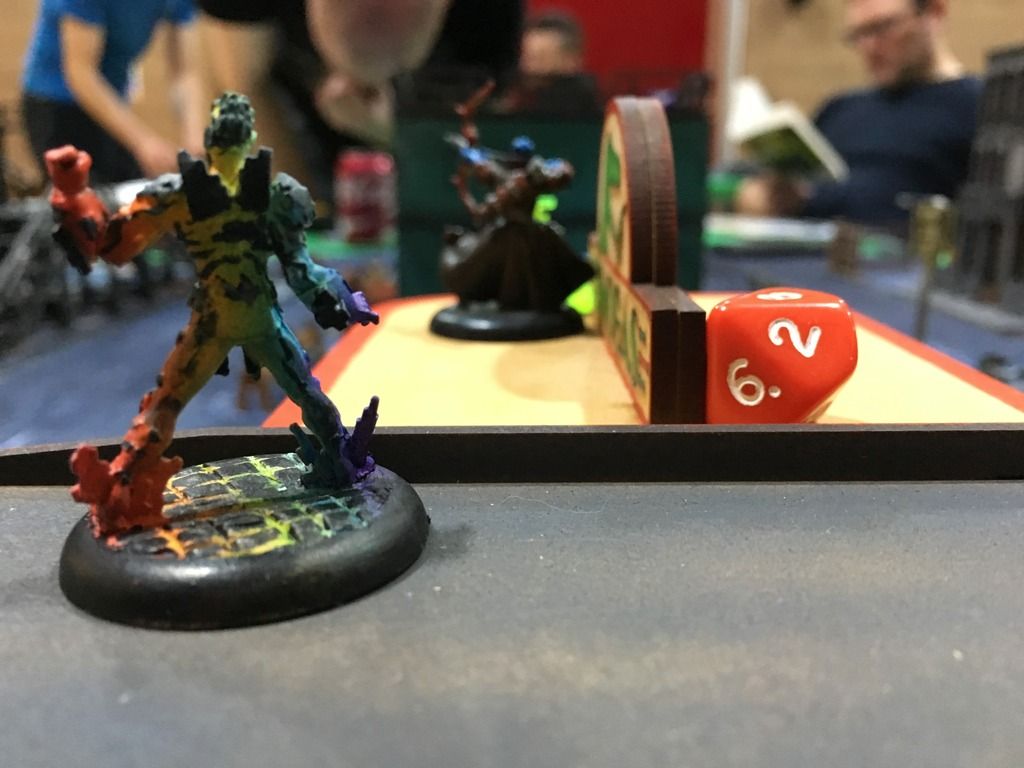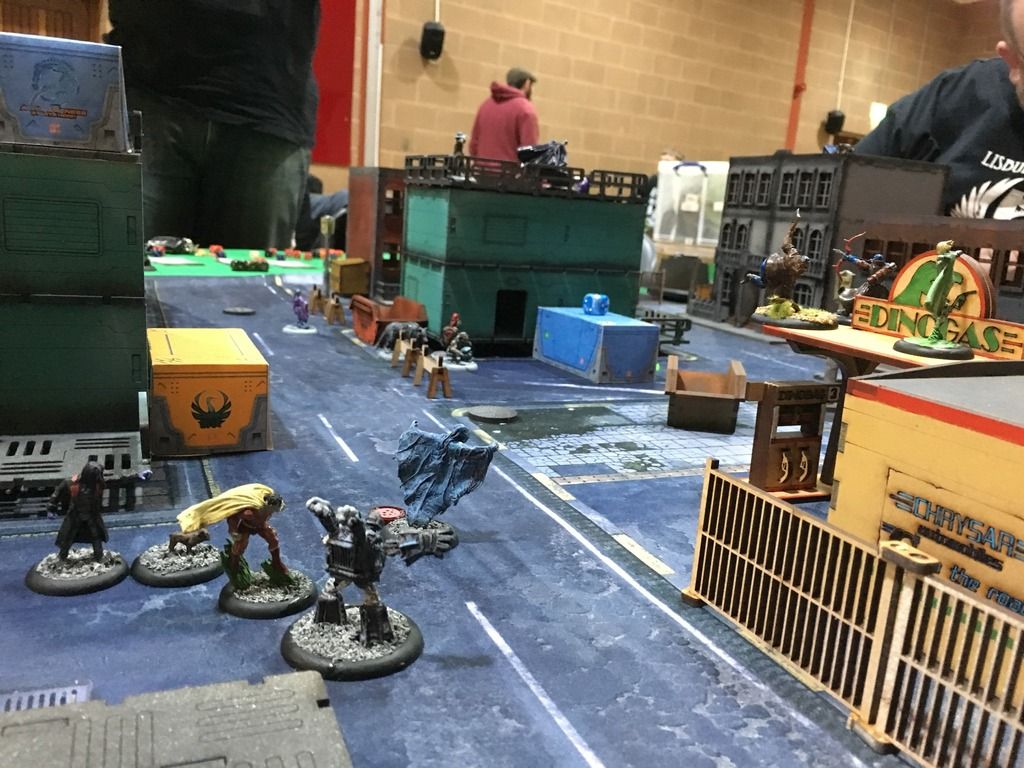 (Two of the players are very new to the game and were just trying stuff out and not really trying to play the objective (The Blood Watch Player and myself with the Indies knew a bit more and went for the objective more than the other guys. We will be trying this again soon)