OK, so I have another batch of minis painted in preparation for September, it's taken me a while to get photos I'm happy with so I hope you like.
First up, Doom Train and Supreme Zed: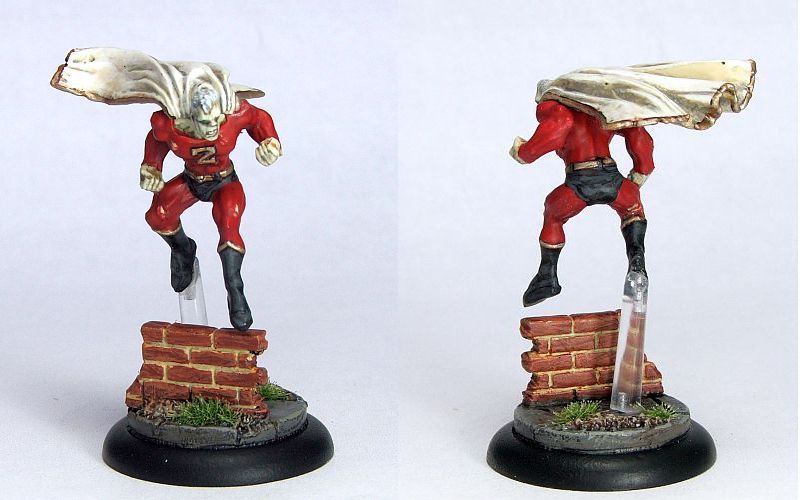 Really like Doom Train, but the pointy bits that come up behind his neck are horribly flimsy and didn't survive the journey from Poland. Still, I really like how he came out.
I've never been a fan of the rock-thingamabobs on Supreme Zeds feet so this was my solution. I went for a Shazam-meets-Ant Man colour scheme that I like (plus I was trying to avoid the Superman route).
Next up Sister Bedlam and Tangent: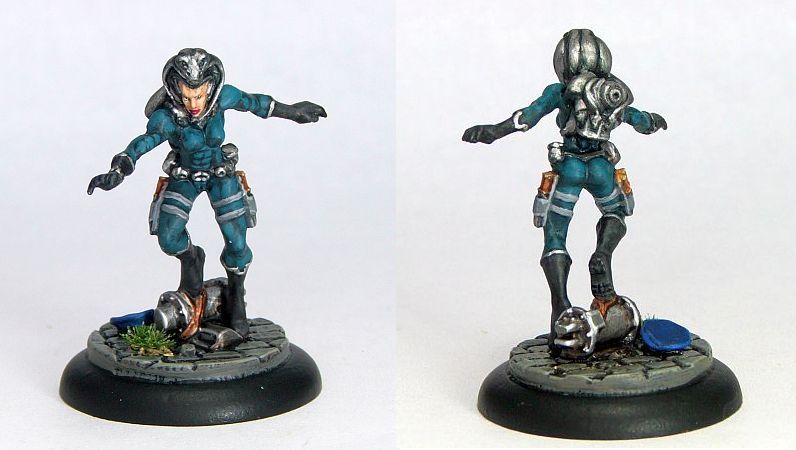 Both ladies came out well I think, but Tangent is my favourite, everything worked first time with her, Sister Bedlam was a little more choosy about her outfit
Next, I finally finished Draku: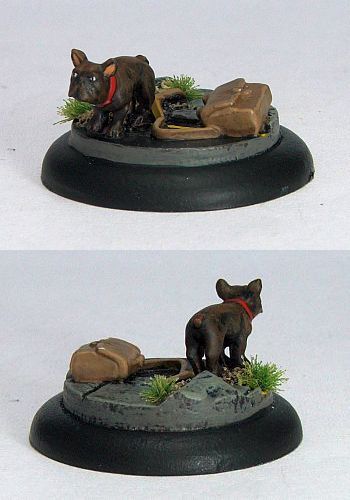 Very quick paint job as I realised I needed him for a demo game so I think he was done in about an hour, still, I think he looks ok, need to find the thread about his breed again and do a proper job on him somewhere down the line.
And finally, we have my first (and currently only owned) member of Heavy Metal, Giant Hadron: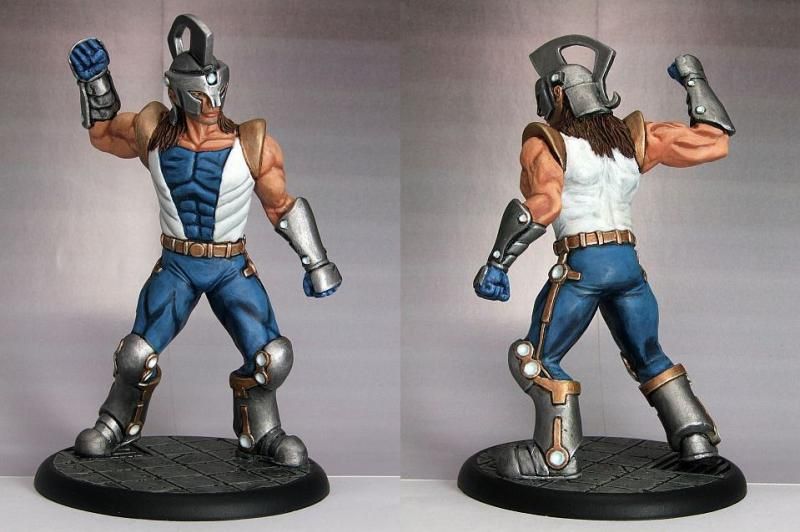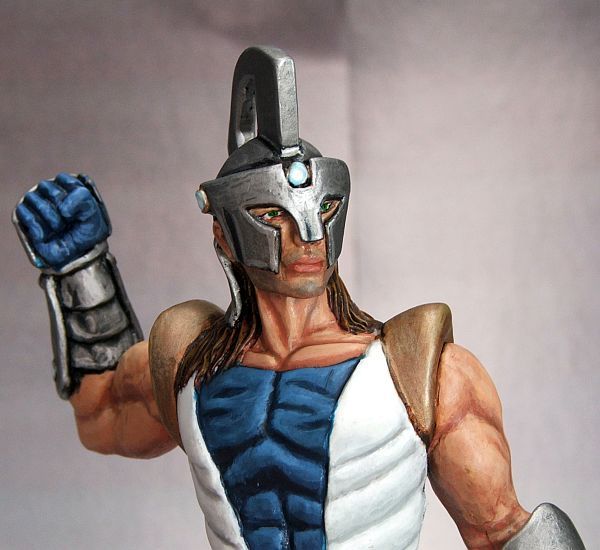 Had the colour scheme in mind from day one, and it came out looking well IMO. It took a little while to get the white looking right but it came together pretty quick once I got it sorted. The glow effect on all the bits took a couple of goes (it doesn't really show in the photos but I assure you it's there), but I always liked the artwork in the book so was always going to do it and I think it works. Excuse the close up of the face but it's the part I'm happiest with, the stubble took some getting right but I didn't think a genius scientist/Supreme by day/Rock Star-by-night would get much time to shave
I hope you like them all.
C&C always welcome.
J