Continuing my tradition of posting my various superhero figures here, I present The Invaders, my entry for round 9 of the recent LPL painting contest over on the LAF (Lead Adventure Forum).
I was originally going to call the entry The All-Winners Squad, but that might have seemed hubristic in the context of the LPL (hubristic in the extreme, given the voting results of round 9).
Nevertheless, I thought that folks might like to see some individual pictures of the various squad members:
LPL Entry Photo:
Captain America (full-face):
Captain America (profile):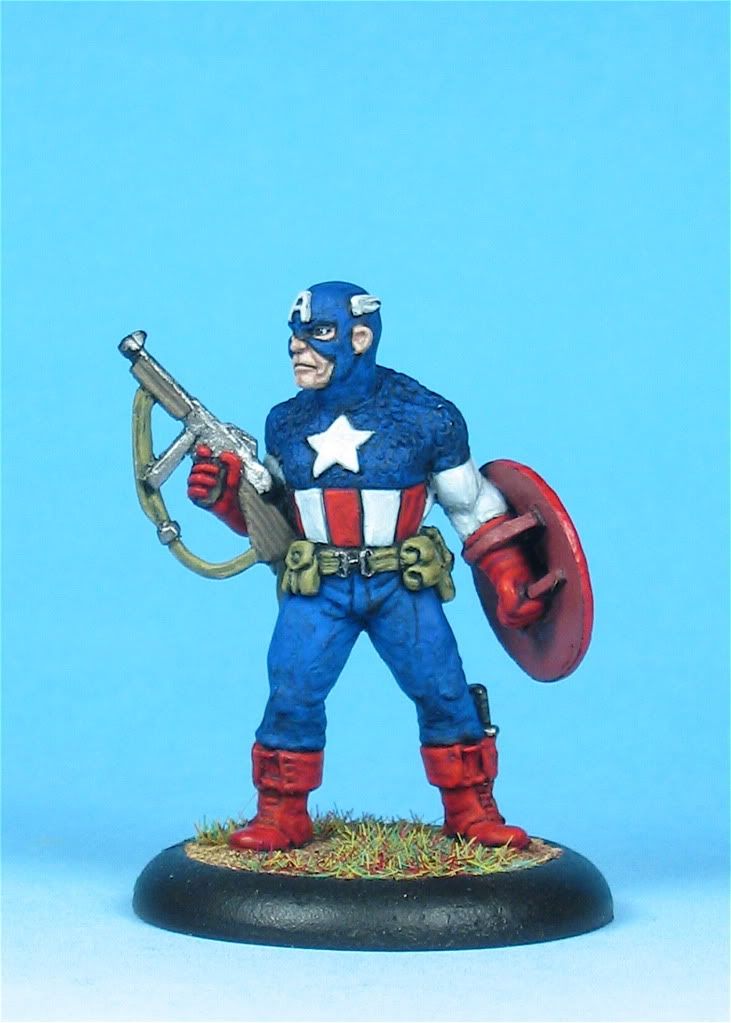 "All those who chose to oppose his shield must yield...!"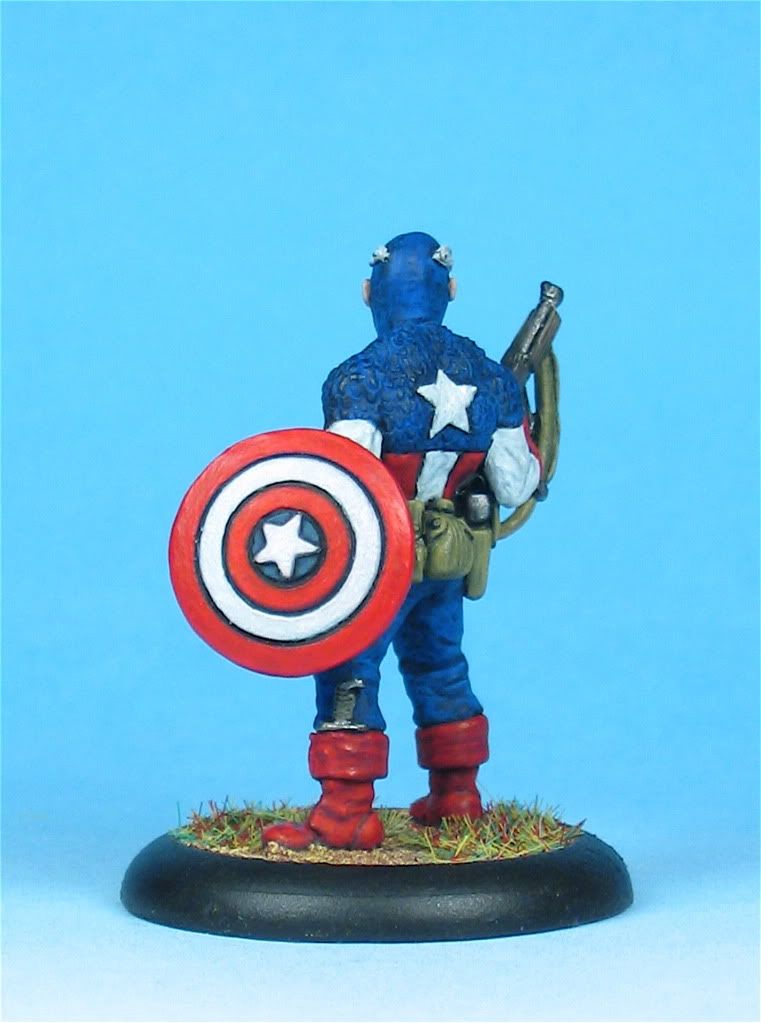 And now the toughest bellhop in this man's army...
Bucky (full-face):
Bucky (3/4):
The Human Torch (full-face):
The Human Torch (profile):
Note that the Heroclix (android) Human Torch figure is dressed in his outfit from the 2004 comic book series "The New Invaders", not his original 1940s uniform. I trimmed the sleeve pockets off his upper arms to make him a closer visual match to his original outfit.
Toro: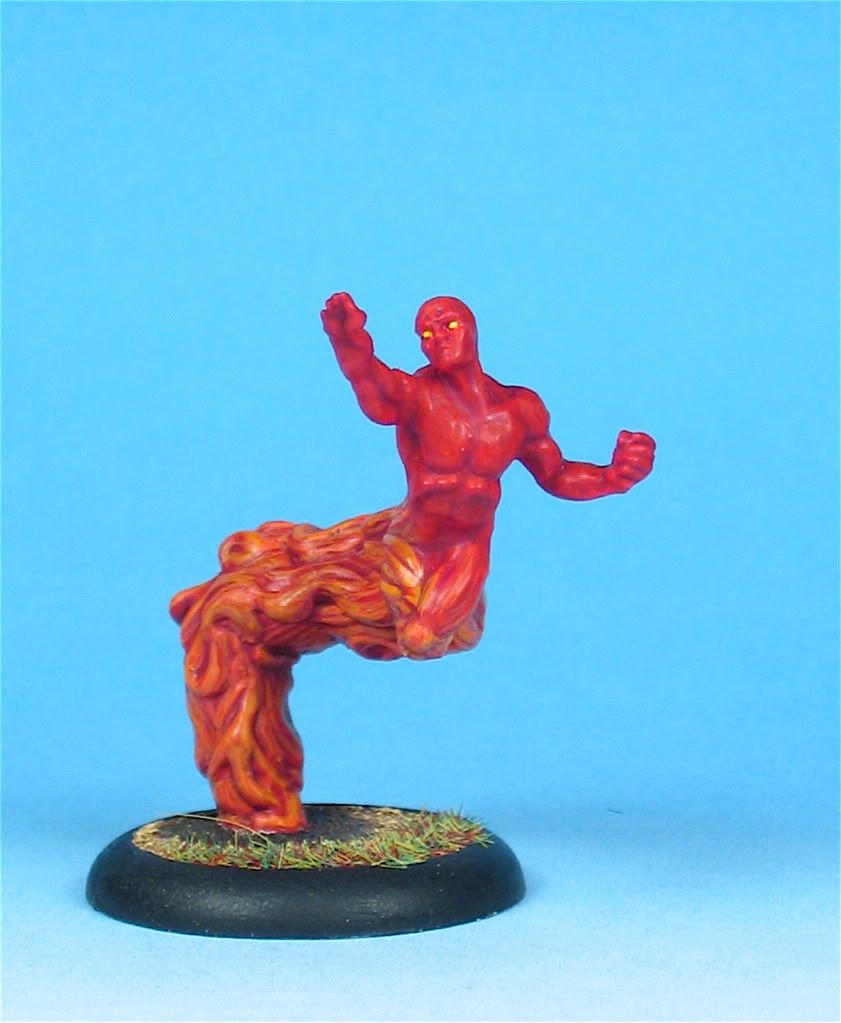 Toro (closeup):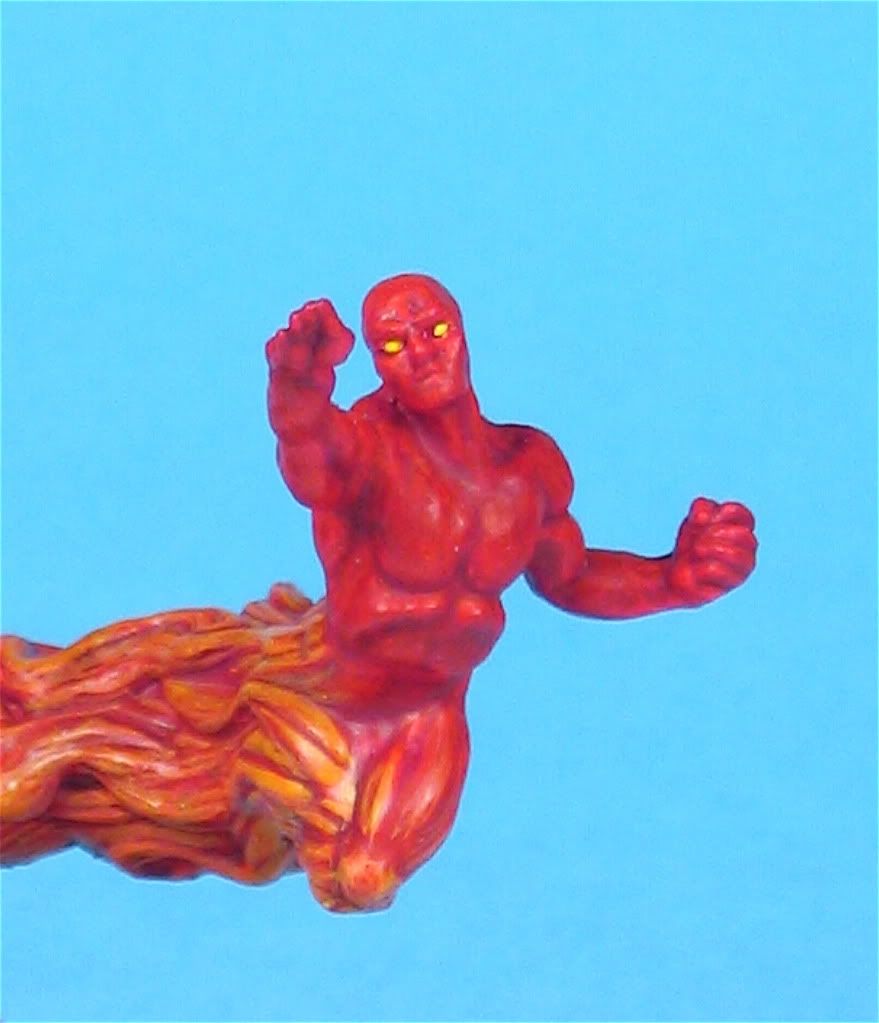 "Stronger than a whale, he can swim anywhere, he can breathe underwater and go flying through the air...!"
Namor, the Sub-mariner:
Namor (full-face):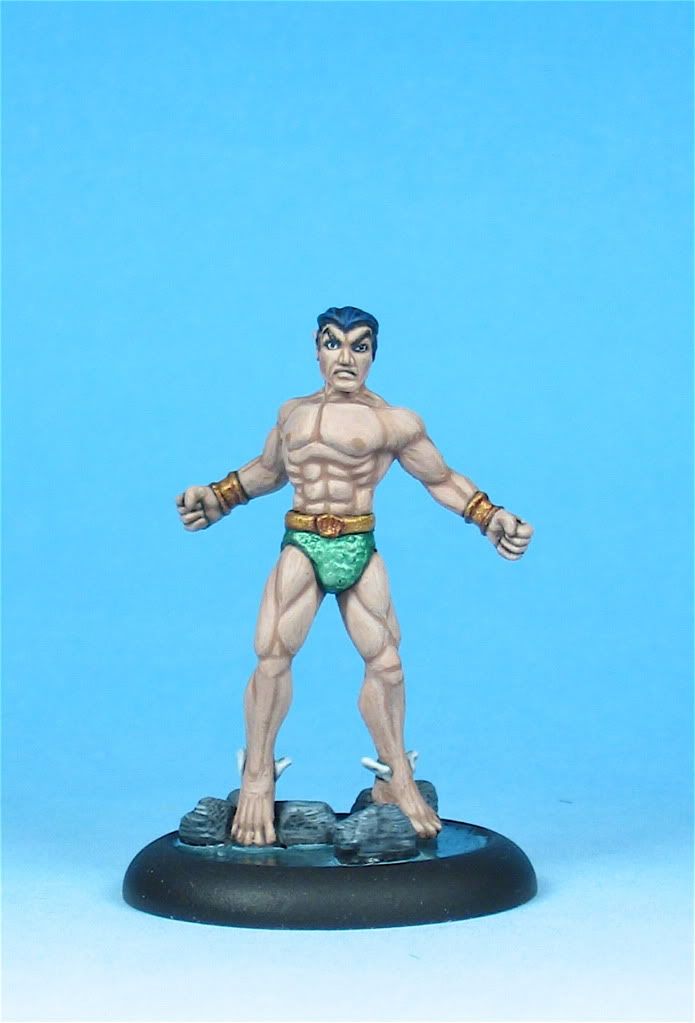 Namor (closeup):
Namor's base was my first experiment with a water effect and I was quite pleased with how it turned out.