---
So there's some irrefutable laws of physics that rule the world; What goes up must come down, the bigger they are the harder they fall, and, most importantly, red ones go faster
!!!

Therefore my hands were pretty tied when it came to choosing a colour scheme for Androida... RED!!!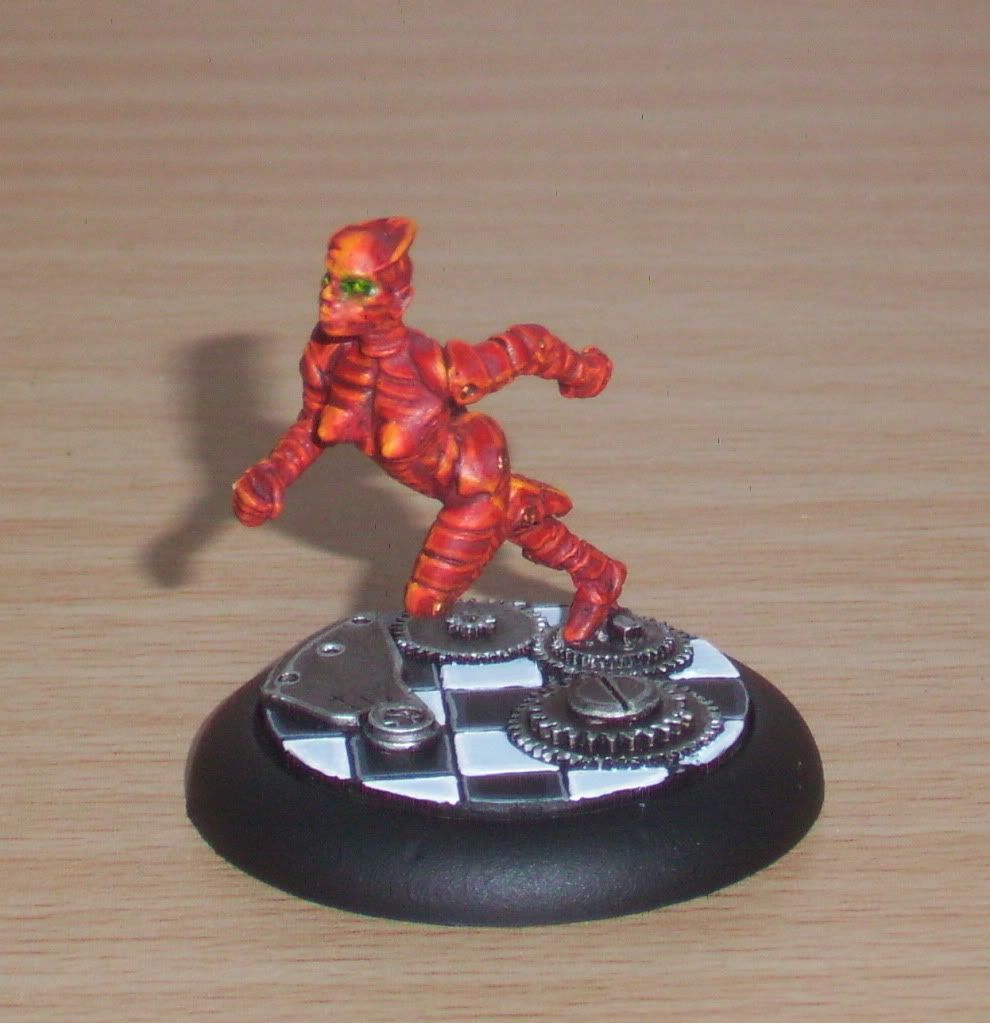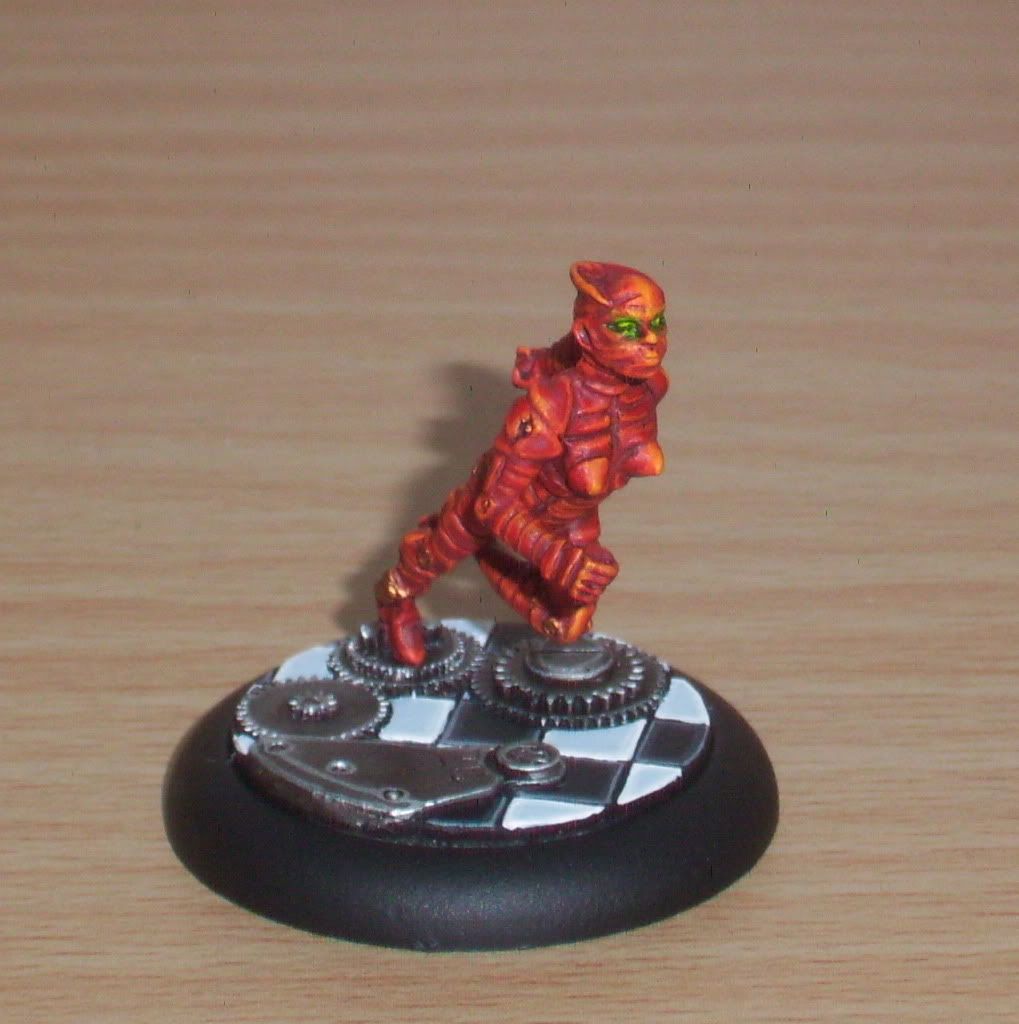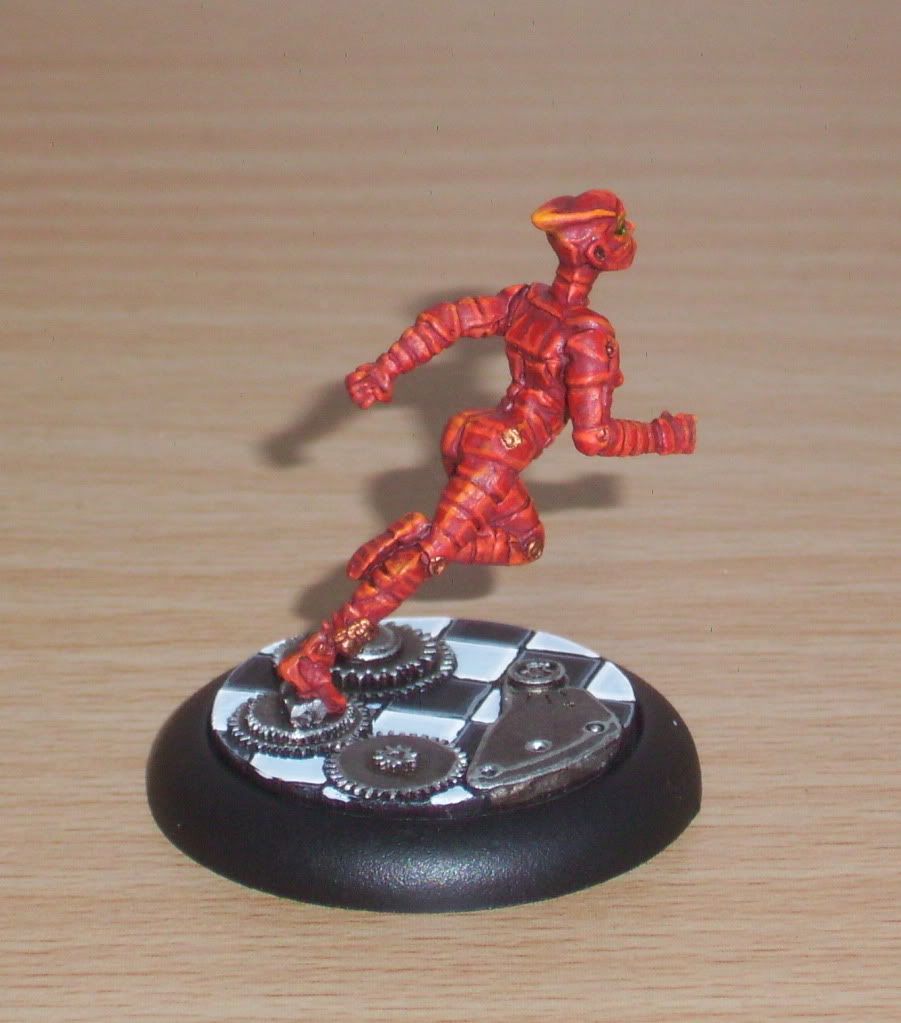 Also finished off the last two remaining Heavy Metal heroes, thus finishing what I set out to do on this thread before I got distracted! Nuclear Jones is my favourite sculpt in the PC range, and him and C.O.R.E. were the first minis I picked up. I wanted him to look more electric than radioactive hence the blue, super happy with him, he's still my favourite: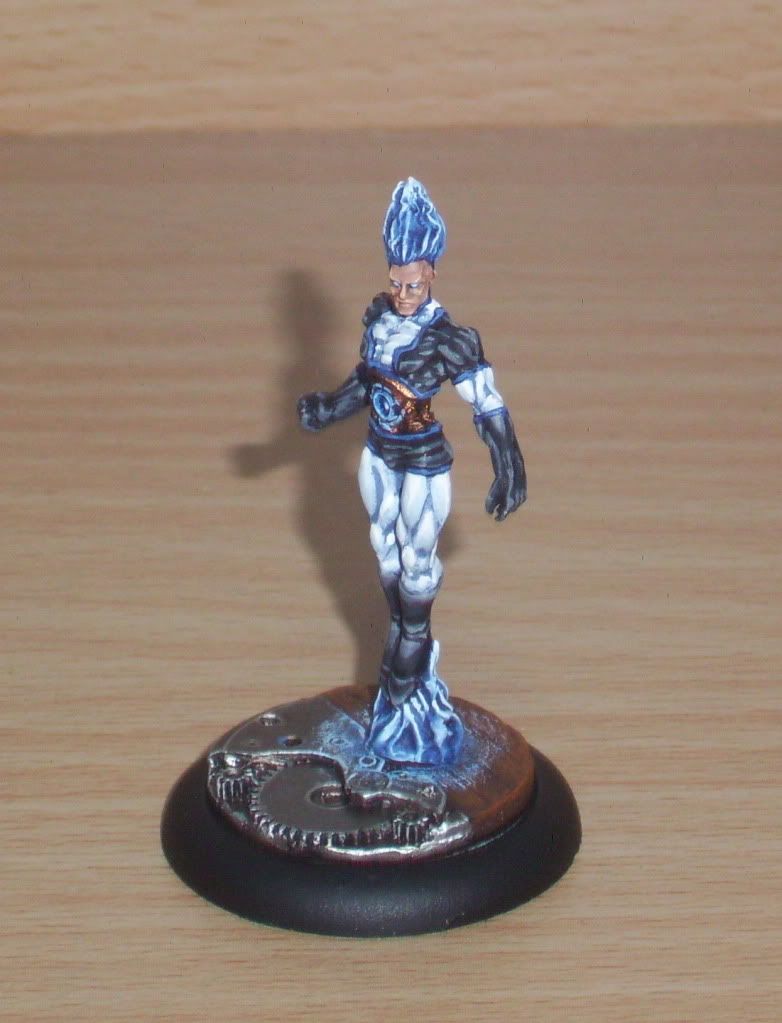 And the boss. As you can probably tell I normally prefer to come up with my own colour scheme for a mini, however I couldn't think of anything better than the studio job for old mate CORE so studio job he is! It works perfectly with the idea the he's just a bunch of scrap computer bits the is animated by computer power, which is an awesome concept. Still can't quite believe him as the leader of Heavy Metal, I just don't get the emotionless computer running the show, so my story is he's the most powerful fighter but Doc Mercury is the leader behind the scenes
.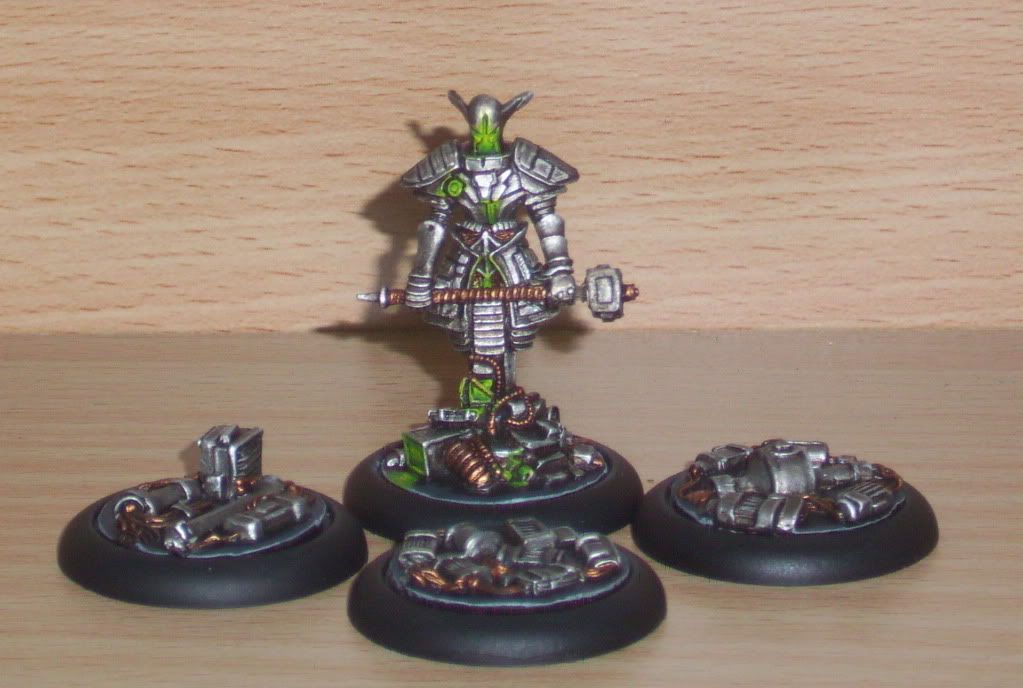 And finally the whole team assembled, pumped with how they've turned out. All individuals but the colours work well together and the bases give them a common thread.